Chimney Repair & Maintenance
From a safety perspective, it's crucial to keep your chimney well maintained, as when you don't, you risk experiencing unwanted problems like dangerous gas emissions and downdraughts. Chimneys can become weathe-worn over time or damaged because of storms, which can leave you with a chimney stack that's both unsightly and dangerous.
At London Platforms Roofing, our expert roofing team can keep your chimney maintained or conduct emergency repairs when necessary. Allowing us to help keep your chimney in good shape removes the possibility of deterioration causing crumbling and falling masonry causing harm to anyone in the vicinity. We can also make sure that your chimney stays unblocked and in good working order.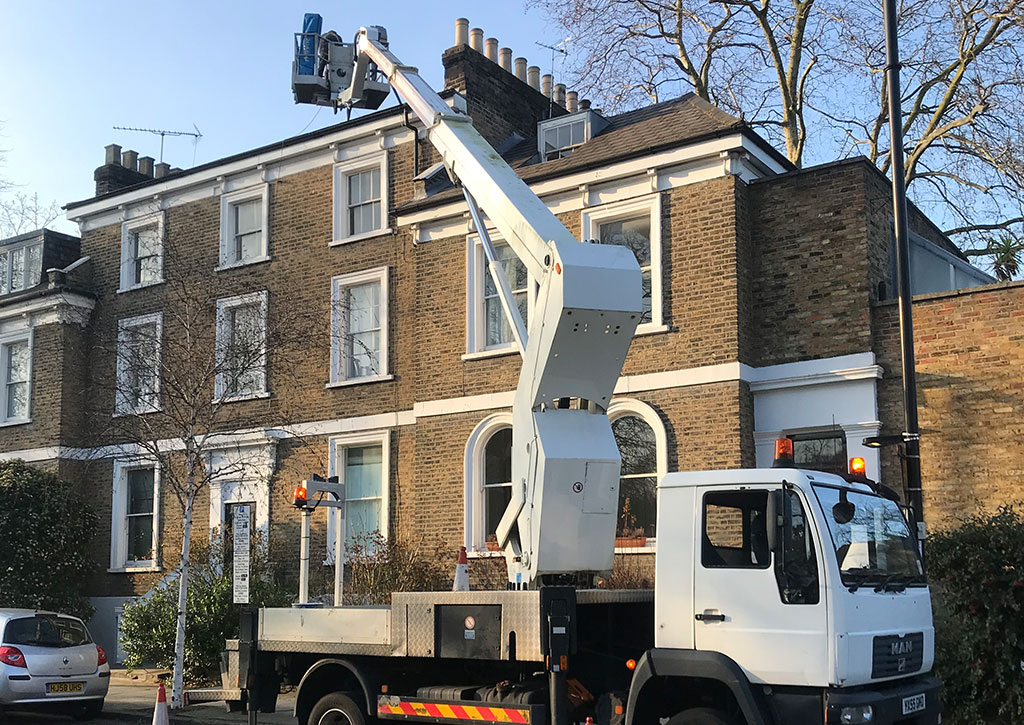 Where appropriate, we can also attach cowls to your chimney which, in addition to preventing downdraughts, stops rainwater and wild birds from entering. A cowl is also able to prevent bad weather from having an adverse effect on your flue or fireplace.
We have a highly-trained team of roofing and chimney repair specialists and our mobile access fleet means that we can get these jobs done in the minimum amount of time. That's because our purpose built fleet of vehicles allows us to access roofs as high as seven storeys in a matter of minutes.
Talk to the Chimney Repair Experts Today
So, if you're having chimney issues and you need a company you can trust to get the work done quickly, safely and in the most cost-effective way possible, why not give our friendly chimney repair experts a call today? We have years of experience and we'll do our utmost to ensure that you're glad you chose London Platforms Roofing.
Call our friendly team today on 020 8342 0795 and let us show you why we're considered London's number 1 roofing company.